We Provide A Variety of Personal Training Services For Residents And Our Personal Training Services Fit Almost Any Budget
Click any of the links below to see more about the particular service, or just scroll down this page:
Accelerated Results Platinum Personal Training
Accelerated Results Small Group Personal Training
Rapid Results
Our boot camp program is so much more than a workout. We've created a complete program that incorporates ALL the components necessary to Guarantee your Success. Yes, working out will make you feel better, but most of us have goals like losing weight/fat, toning up, getting into smaller clothes sizes, increasing fitness, and yes….looking HOT! I have to be honest with you..you won't get that with some random workout in the park.
I've been in the fitness industry over 20 years. I have a Personal Training/Coaching background. I know how to get you results, but don't take my word for it. You can see my clients and their case studies right here-link to testimonial page.
Because 80% of my clients join this program at their heaviest weight ever. My boot camp programs are more like group personal training. You will not get lost in the crowd. Your results and satisfaction are very important to me and my staff.
Rapid Results Fitness boot Camps delivers results like none other by using
1. Lean for Life Nutrition
2. Fun group Workouts
3. Professional Coaching
4. Group Support
Every factor supports the other and no workout alone anywhere can beat Rapid results Boot Camp for delivering Fast, Visible, Results Guaranteed!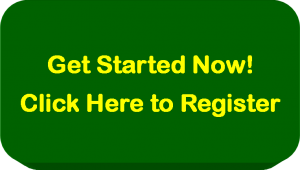 Accelerated Results Platinum Personal Training
For those that need more accountability, training on their schedule, more focused nutrition support or training with other people just doesn't work for you. my Accelerated Results Personal Training is the answer to your needs.
This is the hardest hitting fat cell shrinking program I have in play today.
Accelerated Results Platinum is our VIP program that is one trainer one clients and all results.
All  sessions are one on one with your coach in the Accelerator programs. It helps us get to know you and for you to get to know your coach. It helps us make adjustments to your form, safely and gradually increase your conditioning, trouble shoot your nutrition, and help you get your bearings. This gives you maximum support in the critical first two weeks. This lets us get to know your needs, desires, personality, likes and dislikes. The more we know about you the faster we can deliver you the exact results you're looking for quickly.
This is The top of the line program. There's too much included to list here for more information and availability please call 817.320.0743
Accelerated Results Small Group Personal Training
Watch the Biggest Loser? That's Accelerated Results Small-Group Personal Training.
ONe Body Firm Trainer/Coach with 2-4 like minded clients in hot pursuit of looking and feeling better than they have in years.
You lose none of the advantages of one-on-one. In fact I insist your initial 2-6 sessions be one-on-one. It helps your coach make adjustments to your form, safely increase your conditioning, troubleshoot your nutrition, and helps you get your bearings. This insures you getting maximum support in the critical first two weeks. This let's us get to know your needs, desires, personality and likes and dislikes. and you can get to know your coach. It helps your confidence to join a group when you know your trainer knows you and is there for you.
Accelerator works by leveraging the power of the group while delivering all the advantages of personal training.
For more information on this great program call 817.320.0743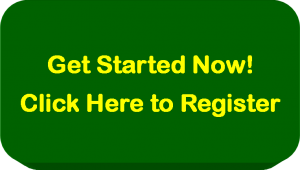 Leanbody Nutrition Program
Pantry Raid and Grocery Store Shopping Expedition(GSE)-Fact:85% of your results come from nutrition 15% form exercise. And it's a fact if you don't get your eating right you won't see any results from even the most intense exercise program,.
You simple can not out-exercise your diet. Change your habits and you'll need smaller clothes fast.
During the Pantry Raid we not only clean out your kitchen we'll show you how to make healthy delicious meals that support your goals and keep your family happy and healthy. Even the pickiest eaters have told us this changed the way they look at food.
The Grocery Store Expedition is based off the "Don't Buy it Diet". When do you decide to eat something? When you  buy it of course! The GSE will teach you how to shop for the best foods to support your goals and lifestyle without breaking your budget either. We'll show you what food makers don't want you to know-how to decipher a label, what whole grain means, what 4 letter ingredient to avoid at all costs and where the hidden dangers are in the supermarket. All of this plus recipes, shopping lists and handouts to help you rebuild your pantry.